Have you migrated to Google Analytics 4 yet?
by Jason 03 December, 2022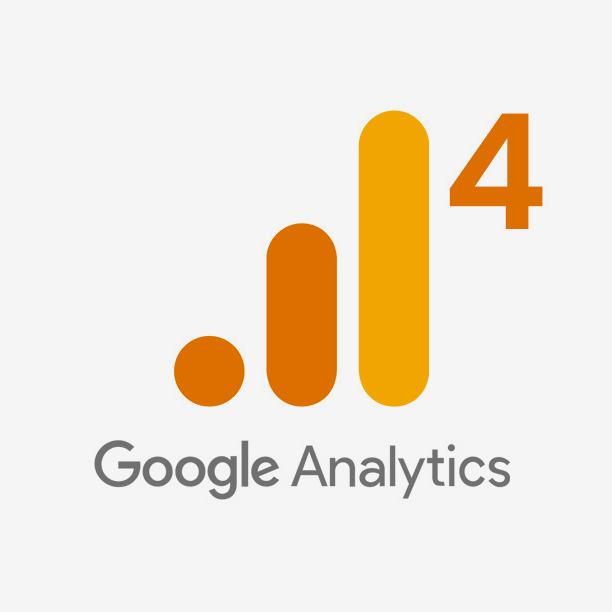 Universal Analytics will be discontinued next year and replaced by a new generation of measurement solutions. In fact, Google has urged all users to switch as soon as possible, because as of 1 July 2023, Universal Analytics will stop processing new hits. While this means you can continue using the current service until this date, you still need to think about switching to Google Analytics 4 and SEO professionals recommend you do this as soon as possible.
In this article, we take a closer look at Google Analytics 4 (GA4) and all you need to know about the upcoming Google Analytics upgrade deadline.
What is Google Analytics 4?
Google Analytics 4 is the next generation of analytic services by Google which enables users to measure engagement and traffic on websites and apps. It consists of many changes which offer different features and benefits to the current version. For instance, a new data collection process uses events instead of "cookies" to gain a better understanding of the customer journey and how visitors interact with your website or app. You can also expect things like cross-device tracking and predictive analytics. More on these in a moment.
It's important to restate that you cannot ignore this switch and web developers recommend you take action sooner rather than later. Your previous data will not be transferred to GA4 and you can only begin collecting data on the new service after setting up an account. With this in mind, if you make the switch now, you can begin collecting data to improve the capabilities of your account.
Now, let's take a look at some of the new feature and benefits of GA4:
What's New on Google Analytics 4?
Better Understanding of the Customer Journey
GA4 uses cross-device tracking to collect more insights about your customers' journey. This unified overview shows exactly how users interact with your brand and this really helps when it comes to allocating a marketing budget. Universal Analytics does not have this capability which means you are missing out on so much critical data by delaying the switch to Google Analytics 4.
Access to Powerful Predictive Metrics
Google Analytics has immense learning capabilities but Google Analytics takes this to the next level in the shape of predictability. This is because the GA4 platform uses structured event data to help measure the progress of certain conversions. For example, it can produce incredible predictive metrics including predicted revenue and probability of purchase. Such insights are not currently available with Universal Analytics and they give you a much broader and clearer insight in terms of the performance of a website or app.
Users Will No Longer Need to Accept Cookies
One of the major changes with Google Analytics 4 is the the way in which data is collected. The current analytics service uses device-based cookies but GA4 uses an event-based model to collect superior data. This is a huge upgrade because it means you will no longer need users to "accept cookies" in order to extract data and everyone knows that cookie files are despised by the masses!
Superior Metrics for Customer Engagement
Metrics like the bounce rate are useful for knowing the percentage of site visitors that leave without taking any action on a particular page. However, this only tells you so much and GA4 takes a different approach which also shows you the rate of positive engagement. There is also a metric for "engaged sessions" which illustrates the precise type of interactions site visitors make in sessions that last longer than 10 seconds – another invaluable insight.
Enhanced Audience Creation Tool
Google Ads integration was one of the first Google Analytics Updates introduced for GA4. An improved customer tracking algorithm implies enhanced audience creation for better paid campaign results. You can even create audience groups based on customers who viewed a particular product on your website and this will not include users who already made a purchase.
Brand New GA4 Interface
Many past users found the interface on Universal Analytics rather confusing and this is partly due to the extent of tools and reports available. However, the new interface for Google Analytics 4 brings everything together nicely and makes the process a lot more intuitive and simplistic. You can still view many reports in the same way but the new system has a shorter learning curve than before which is all the more reason to make the switch to Google Analytics 4 today.
But what if you're not sure how to make this change?
How to Switch to Google Analytics 4
The truth is, many business owners are likely to postpone their switch to Google Analytics 4 and miss out on this opportunity to start collecting data. It's also true that your historical data will not be transferred to GA4 as the new service is based on an entirely different data model. On the other hand, if you migrate today, you can stay ahead of the curve and access powerful data that will improve various conversions and marketing efforts. You also won't be leaving things to the last minute which is never a good idea and the deadline is only a matter of months away which suggests the wise time to switch, is now.
As for the process, you will need to create a Google Analytics 4 property to get started. It's also necessary to configure this property to track custom events as this is where the new GA4 platform really shines. While this is obviously just the tip of the iceberg, the initial setup stage will only last so long and the Google Analytics 4 is something that benefit both the short and long-term. For further information, Google has a wide range of topics and discussions on this very subject of migrating from Universal Analytics to Google Analytics 4.
But maybe you need help with the switching over to GA4 before the deadline?
Many business owners decide to work with a technical team because it takes time and expertise to set everything up. This is also a complex process without prior experience and you need a flawless setup to ensure GA4 works correctly.
Give us a call today on 01603 555590 or email hello@jmjdigital.uk and we can discuss the next steps with you.