Our services
SEO Agency Harwich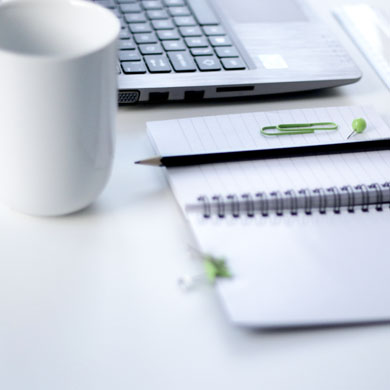 WordPress SEO

for Essex businesses

The impact of a high-quality WordPress website on Search Engine Optimisation (SEO) is quite significant. Websites that are user-friendly in both their visual design and structure can greatly improve the bounce rate, customer engagement, and enhance your search engine rankings.

Consider your website as the virtual shopfront for your business. However, in order for customers to step through the door, you must be visible in search engine results. The best websites rise to the top for a variety of keywords that attract the most traffic.

We understand the challenges that small businesses in Essex face when looking to increase their earnings from an online store or website. Therefore, we've devised a solution with our SEO-optimised website development and monthly SEO optimisation services.
We build websites that perform well in search engines
Our team of SEO experts boasts extensive experience in the field of digital marketing. We have a profound understanding of the ever-changing landscape of search engines and consumer behaviour, allowing us to identify and provide the optimal solutions tailored to your needs.
In an era where search engines prioritise mobile users, our responsive websites are meticulously crafted to ensure seamless functionality across various devices. Additionally, we place a strong emphasis on user-friendly designs that not only work efficiently but also provide an enjoyable experience.
Professional websites play a pivotal role in elevating your reputation. By incorporating engaging visuals that align with your brand identity, our web designs will enable you to connect with a broader audience and leave a lasting impression.
Schedule a Free Call
What's Included?
SEO audit
Once your business objectives are understood, undertaking an audit which covers several factors like content strategy, linking structure and technical diagnosis is a key to planning the SEO strategy.
Keyword research
Keyword research is the building blocks of any SEO campaign, and underpins all future planning of the website sitemap, content structure and meta data.
Onsite optimisation
Onsite optimisation refers to all measures that can be taken directly within the website in order to improve its position.
Link building
In the field of SEO, link building describes actions aimed at increasing the number and quality of inbound links from an external website to you.
Ready to give your website SEO a boost?
We build SEO-optimised websites that are designed to perform in search engines. Ask how we can improve the SEO of your website by getting in touch today.
Book Your Free Consultation
Get Ready For Growth
Forward-thinking business owners in Essex aspire to achieve growth. If you currently operate a lead generation or WooCommerce website, you're likely aware of the beneficial impact that search engine optimisation can have on your earnings.
A thoughtfully designed website not only facilitates business expansion but is also constructed to evolve with your growth. At JMJ Digital, we grasp the significance of crafting websites that offer excellent usability across various devices.
Whether you're looking to refresh your existing website or embark on your online journey for the first time, we possess the web design, web development expertise, and SEO solutions to assist you in reaching a broader audience.
Build Relationships
Customer engagement plays a pivotal role in determining your website's search engine ranking. It's crucial for a website to be mobile-friendly to ensure ease of use.
Consumers prefer websites that offer a seamless experience without requiring them to overthink. Furthermore, they seek entertainment value. By establishing a brand personality that forges an emotional connection with your customers, you enhance the likelihood of fostering long-term relationships.
The aesthetics and user experience of your website should resonate with the specific type of customer you wish to attract. Our web designs are meticulously crafted to align with your brand identity and effectively communicate with your ideal clientele. Share insights about your business with us, and we'll take care of the rest.
How we help
grow your SEO

for your business
Mobile friendly
If search engines are targeting mobile-users, so should you. With smooth, clean interfaces we improve usability and make it easy to navigate. By encouraging mobile-users to explore your online store, we make it easier to purchase and improve your SEO.
Website analytics
Your website can be linked to web analysis tools such as Google Analytics 4. This gives us the insight to determine which pages of your website are performing well and which need improving.
Built for growth
Our well designed WordPress websites not only help your business grow, but is built to adapt to growth. JMJ Digital understand the importance of creating websites which have the flexibility to scale with your business.
Establish your brand
The companies with the best websites in Essex distinguish themselves from their competitors and establish an online reputation. Establish a brand image and you improve search engine optimisation. We build websites your audience bond with.
Ready to give your website SEO a boost?
We build SEO-optimised websites that are designed to perform in search engines. Ask how we can improve the SEO of your website by getting in touch today.
Schedule a Free Call